If you own a vehicle and the warranty from the manufacturer is getting ready to expire, you may be wondering how to protect yourself from expensive repairs. Fortunately, vehicle protection plans provide coverage when you no longer have the car maker's warranty to rely on for significant repairs.
Are Vehicle Protection Plans Worth Buying?
The short answer is yes if you want to avoid paying thousands for significant repairs. Plans like the ones offered by Red Shield Administration are typically offered to drivers who own cars no longer covered by the manufacturer's warranty.
Vehicle protection plans can give car owners peace of mind. They can also protect vehicle owners by covering the most costly repairs and allowing vehicle owners to keep more of their hard-earned money.
Whether to purchase a plan or not depends on many factors. Read on to learn more about the benefits of vehicle protection plans and the benefits of a Red Shield Administration plan.n Consider these tips before deciding which plan is right for you, even if a protection plan is what you need.
1. Cost Effective
Red Shield Administration plans are less costly up front than paying for a significant repair to your car's engine or transmission. Those types of repairs can cost thousands.
Vehicle owners are often hit with unexpected repairs and cannot pay for them immediately often. They may be left with no working vehicle for a long time until they can afford the cost of the repairs. You can save quite a bit on significant vehicle repairs by making a small monthly payment or a lower upfront payment for a vehicle protection plan.
2. Rental Car Coverage
Red Shield Administration offers car rental for many of its plans. This is an additional way to get peace of mind if a significant repair is needed.
There are no worries about getting to work or getting around when the protection plan offers this type of coverage.
It can be a pain to find rides from friends and family members, and many people don't have the extra time to take others where they need to go. A rental car allows you to keep your usual commitments without worrying.
3. Age Of The Vehicle
Some plans pick up where the manufacturer ends. Your car might be running flawlessly today. But, as cars get older, parts tend to wear out.
They can sometimes break down when you're not expecting it. Whether you can afford a major repair in a shop depends on your financial situation. If the car has been reliable, but the manufacturer warranty is about to expire, it's the best time to check into a vehicle protection plan.
4. Dealership Plans
Some dealerships offer protection plans by partnering with companies that manage them. It makes sense if the plans are affordable with a manageable monthly fee. If they are outrageously priced, you may want to look elsewhere for a plan like the plans offered through Red Shield Administration.
5. Do You Plan On Selling Your Car Soon?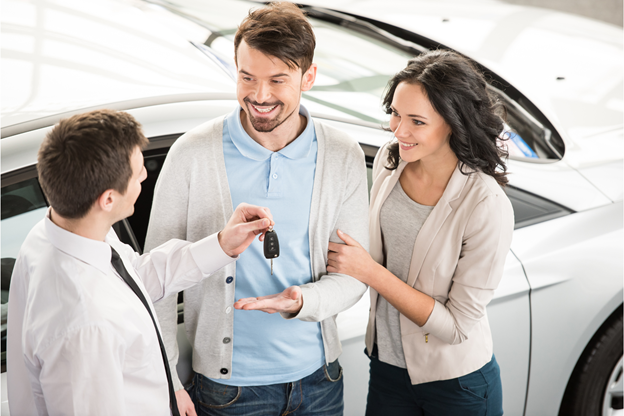 If so, you may not want to pay for a protection plan. But, many will transfer to a new owner for a small fee. Dealerships are not interested in such plans and will only pay you what the vehicle is worth. This is essential if you plan to sell the car soon for a newer model.
6. A Red Shield Administration Plan Helps Save You Time
In the event of a breakdown, you would have to find a repair shop and possibly locate a towing service to take your car to the shop. With a vehicle protection plan, one phone call gets your car towed to a repair shop that works with your plan.
7. Increase The Resale Value Of Your Car
If you have a protection plan and decide to sell your car, it may be worth more to buyers. First, buyers will note that you're serious about taking care of your car and will realize your car has been well cared for.
Second, a plan that can be transferred to the new owner is something buyers will be interested in, even if the car was well cared for with any scheduled maintenance.
8. Easily Locate A Repair Shop
If you're out of town when the car breaks down, one phone call will get your car to a shop in the network, and you don't need to make several calls or spend time getting recommendations from people you don't know. Trying to find a repair shop in an unfamiliar place can be scary.
9. Simple Claims Process
If you have a breakdown, it's easy to get the repairs your car needs. Just call the claims number, and the process begins.
There is no need to make several calls to get the repairs done. You can even submit a claim online and get a response right away. This is important when considering where to take your car for needed repairs. Like most people, you don't have time to make several calls to find out where to take your car.
10. Options In Coverage
Red Shield Administration offers several options when you need a vehicle protection plan. You can choose one of the more basic plans, such as a power train plan.
This covers the engine, transmission, drive train, and related parts. If you want something other than a basic plan, there are others to choose from. You can browse through the different plans and see what each covers in addition to the power train.